VinEco Company – Vingroup Group has officially launched the first greenhouse fruit crop, consisting of 10 types of melon. Products are manufactured by modern technology of Netafim Group – Israel and distributed exclusively in supermarket Vinmart and Vinmart + nationwide.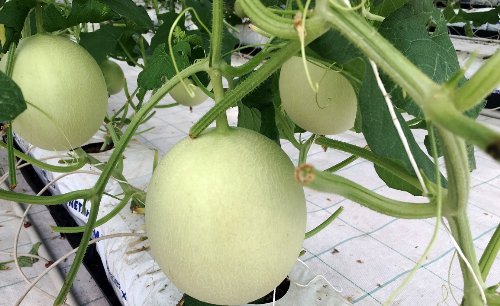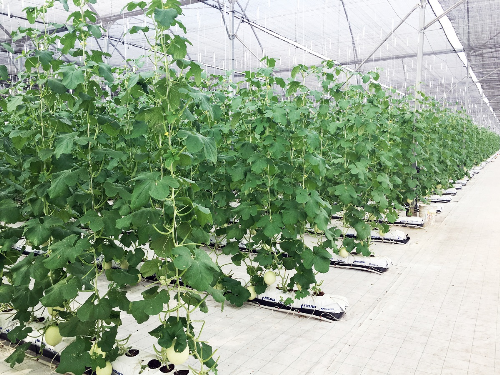 After 2.5 months of being planted in the greenhouse of Long Thanh farm (Dong Nai), VinEco received the first products including 10 types of melon, with a yield of 30 tons / ha. It is expected that VinEco will have 3 harvests of melon / year, the next batch of melon will be harvested in early November 2016 with steady increase in output.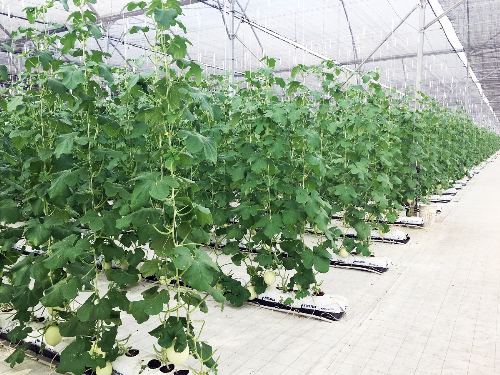 The outstanding advantage of greenhouse grown melon is its high nutrient content, ensuring uniform sweetness due to the uniform supply of nutrients, not having to withstand the disadvantages of weather and pests. In particular, to ensure the quality, instead of developing 15-20 fruits / fruit as usual, VinEco only keeps and nurtures one fruit until harvest.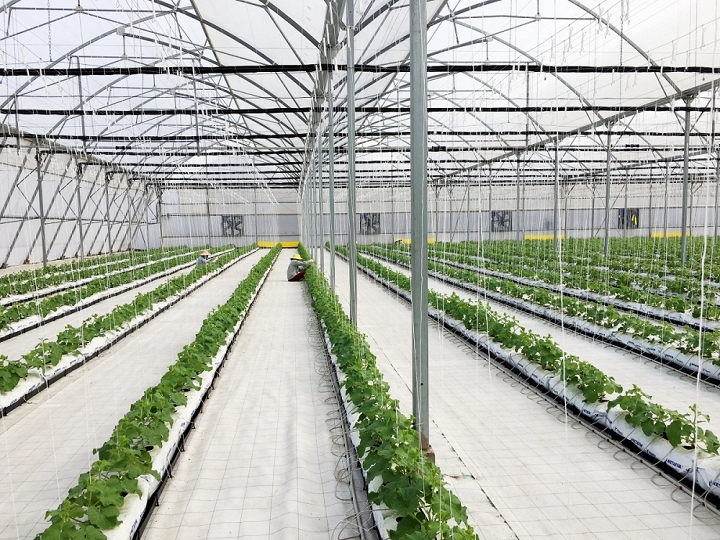 All greenhouse mesh melon products will be exclusively distributed in Vinmart and Vinmart + supermarkets nationwide. With fully automatic production technology and not dependent on weather, the greenhouse system ensures stable productivity, VinEco said, in 2016, will choose the best melons, serving for Vietnamese consumers are also aiming to export to potential international markets in 2017. In addition to the 5ha greenhouse system (phase 1), they are using modern greenhouse technology of Netafim – Israel, VinEco. There will be 8 new greenhouses in Long Thanh, increasing the area of ​​mesh melon cultivation up to 5ha, cucumber 1ha, eggplant 1ha, the rest growing high-class seasoning vegetables.
Article Source: VTC News
Netafim Company – Israel is the world's largest company in drip irrigation technology. This system is fully automatic, helping nutrients are delivered directly to the roots of the plant, optimizing the growth process. All stages of planting trees such as punching holes, sowing seeds, composting treatment, watering … are tightly controlled by the machine to ensure 100% cleanliness. Greenhouse environment with sun-cut mesh system, rain barrier of the greenhouse prevents insects, minimizes pesticides and can be proactive in climatic conditions, making the growth of plants optimal. Khang Thinh Irrigation Technology Joint Stock Company is the exclusive distributor of greenhouse and irrigation equipment of Netafim in Vietnam.
Contact us for advice:
KHANG THINH TECHNOLOGY JOINT STOCK COMPANY
Hotline: (08) 38 44 58 50
Website: http: // ir ritech.vn
Email: khangthinh@irritech.vn