Recently, on September 20-22, 2018, Khang Thinh Company solemnly held the 20-year anniversary (1998 – 2018) at The Grand Ho Tram Strip 5-star Hotel.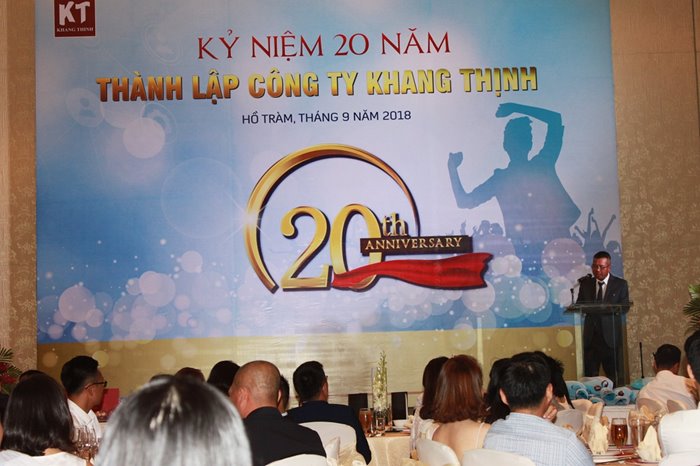 Speaking at the ceremony, Mr. Dinh Minh Thang – Chairman of the Board of Directors reviewed the memories of the early years of establishment and acknowledged and praised the collective results of the Board of Directors and Nhan Company members in making Khang Thinh a leading company in the supply of Netafim irrigation equipment in agricultural and landscape irrigation applications in Vietnam. Mr. Dinh Minh Thang also reaffirmed the company's strategic vision as well as his confidence in the quality of products brought by Israel's partner Netafim.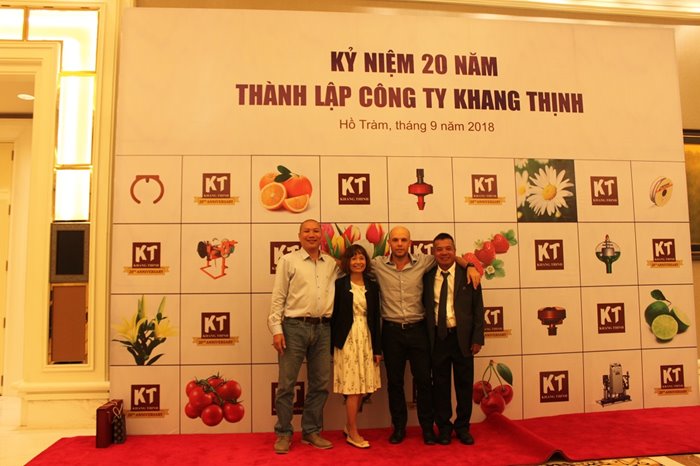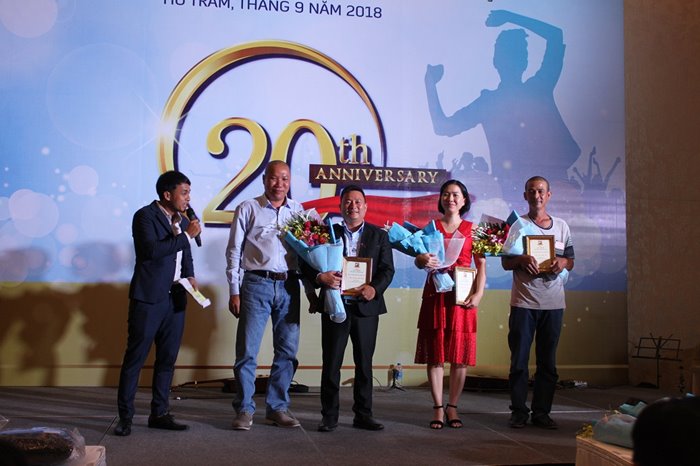 At the ceremony, Mr. Vu Kien Trung – General Director – also made a speech acknowledging the non-stop efforts, conscientious spirit, solidarity of the team of the Board of Directors and employees of the company before the difficulties and challenges During the past 20 years, and expressed the determination that Khang Thinh Company will continue to promote and affirm its position as the leading automatic irrigation solution provider of Israel in Vietnam. At the same time, he also affirmed, Khang Thinh Company will always accompany farmers, always select and supply to the market the best automatic irrigation and landscape irrigation equipment for the benefit of agricultural producers. and for the country's sustainable agricultural development.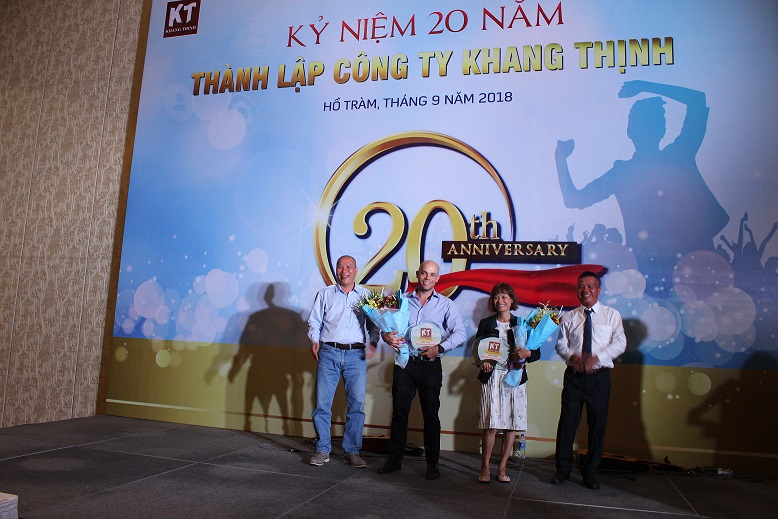 To meet the growing demand of the market of automatic irrigation, drip irrigation, landscape irrigation … Khang Thinh has expanded and developed 08 branches / representative offices in key regions across the country. nationwide as well as hundreds of agents large and small. The professional and skilled staff of Khang Thinh Company is constantly growing from 10 people in the early days of its establishment, now surpassing 100.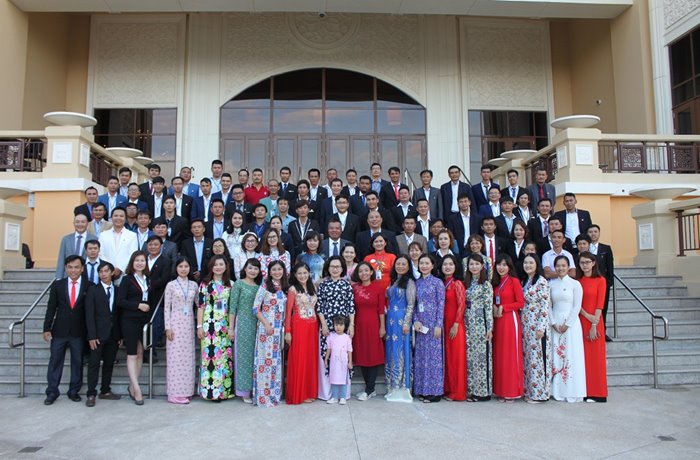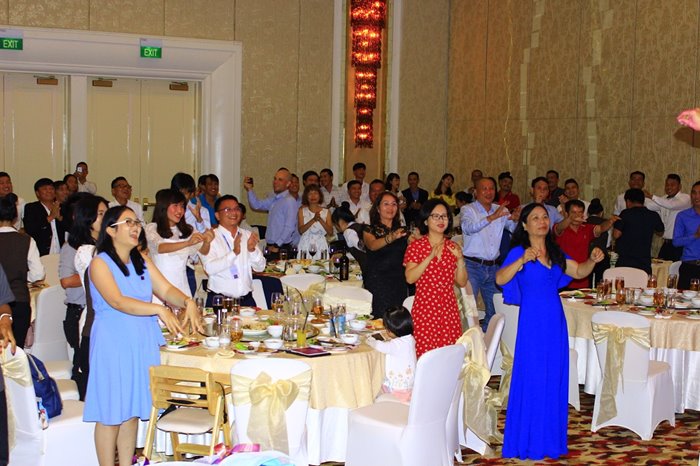 In order to tighten the bond between individuals, departments and departments, in the framework of the 20th anniversary, Khang Thinh Company has also combined with Team Building activities.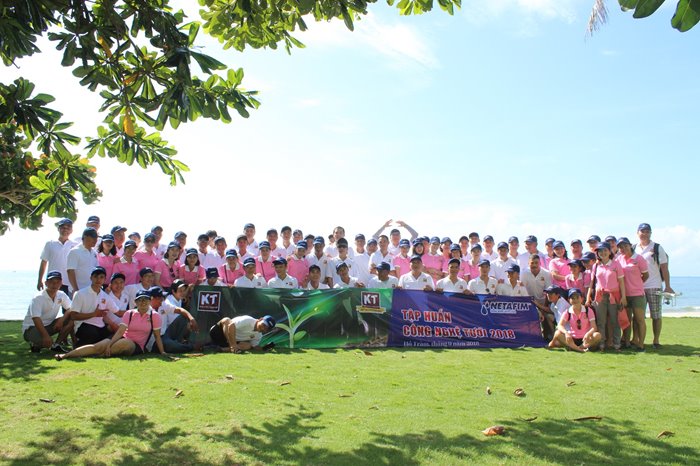 This is an opportunity for the collective show of solidarity and also an opportunity for colleagues in different branches and offices to have time to better understand each other, increase team work efficiency, solve problems, and intentionally love the product, the company and above all to participate in collective play activities to bring moments of relaxation and educational significance.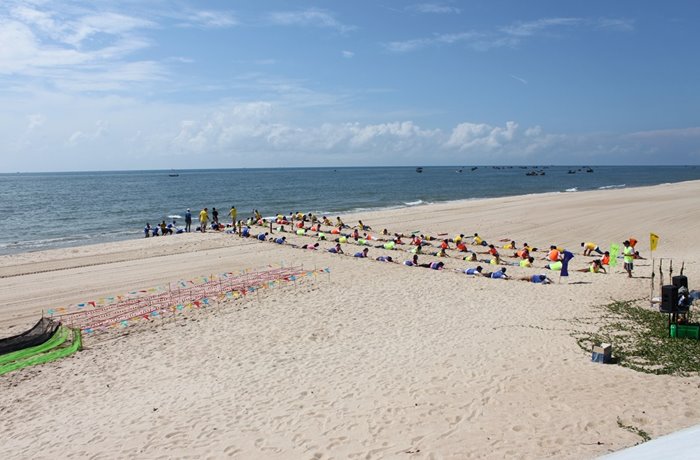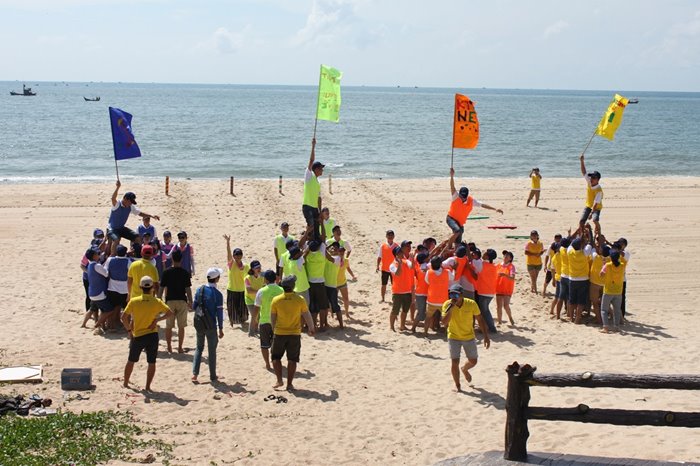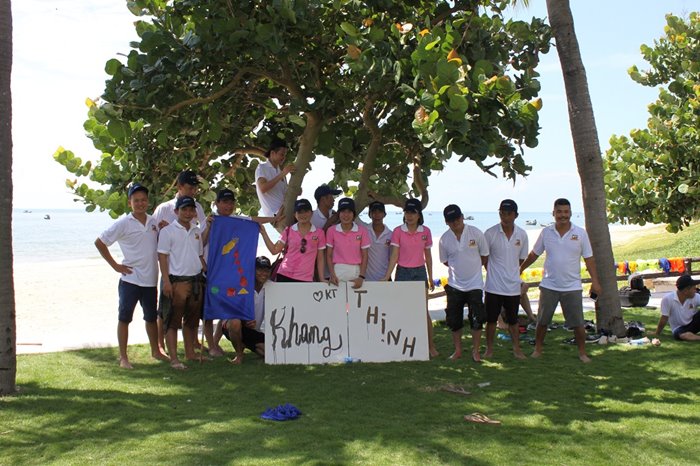 On the occasion of the 20th anniversary of its establishment and development, Khang Thinh Company would also like to thank our customers, who are large and small enterprises in the country, our departments as well as farmers who have always used the trust. Netafim irrigation provided by Khang Thinh Company. Khang Thinh Company also affirms that it will always be the most reliable and quality supplier of automatic irrigation and landscape irrigation products for consumers.