The drip irrigation device is one of the most modern and water-saving irrigation equipment, reducing costs and the longest equipment life today.
Irrigation Technology Joint Stock Company Khang Thinh is the exclusive distributor of irrigation equipment of Netafim Israel. Khang Thinh specializes in supplying equipment and construction of drip irrigation equipment in Israel.
– Supply and installation instructions for NETAFIM Israel drip irrigation systems in greenhouses, net houses and outdoors;
– Supply and installation instructions for high-tech greenhouses and net-houses NETAFIM Israel;
– Designing Israel spraying equipment system, Israel drip irrigation in greenhouses, net houses and outdoors;
– Supplying equipment to control Israeli irrigation and manage crop nutrition through Israeli drip irrigation system.
– Provide automatic climate control systems in greenhouses;
– Technical consulting, providing technical solutions for high-tech cultivation and crop nutrition using modern technologies.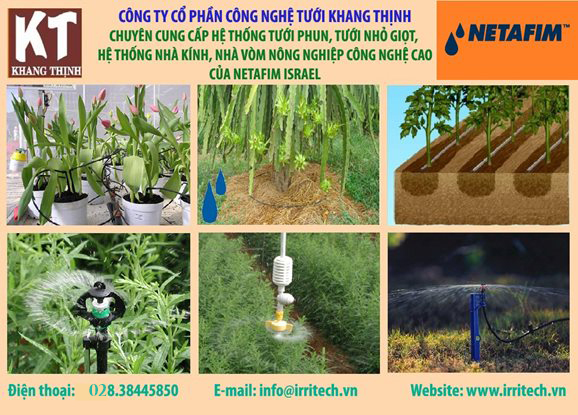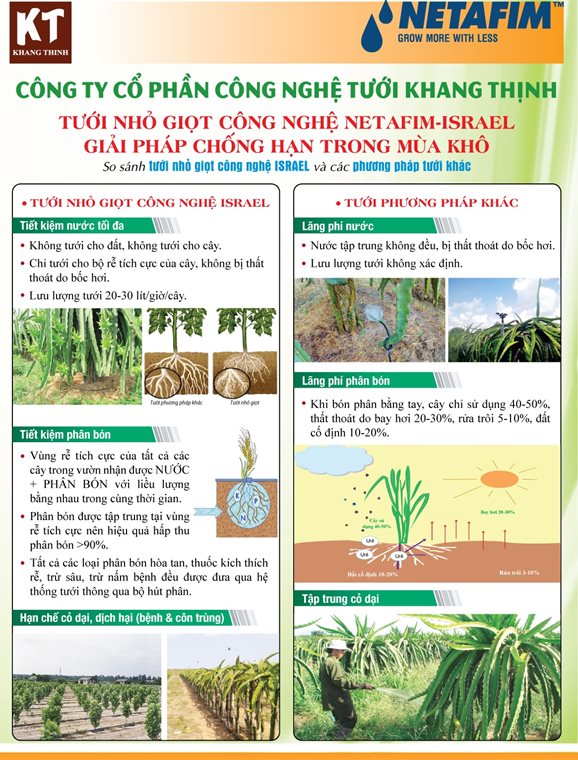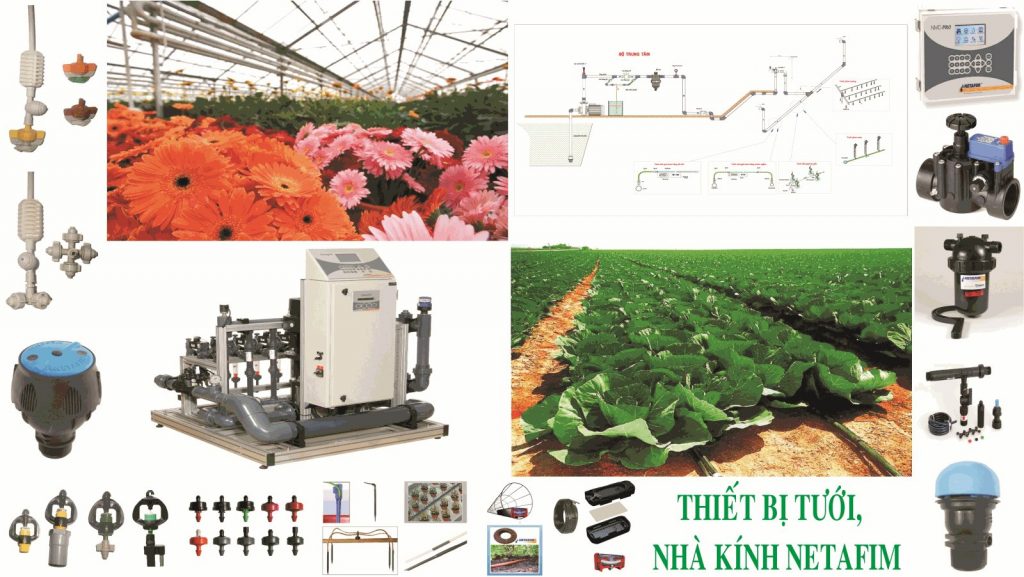 Part 1: Perennial plants
What crops is "drip irrigation" suitable for? " is a question always posed to those who want to learn and apply this method on plants, especially when the plants are invested to cultivate on a large area.Drip irrigation is a modern irrigation method. Can be applied on all crops, or can only drip irrigation be used on certain crops?
Around the world, drip irrigation has been used successfully on many crops. In Vietnam, Netafim drip irrigation has been successfully applied from short-term plants to long-term plants. In the scope of this article, will provide you with some models of drip irrigation on perennials (fruit trees and industrial crops) – crops that always require a very large amount of water for the growth process. and development, many people are afraid that a drip irrigation system will not provide enough water for plants to grow and grow.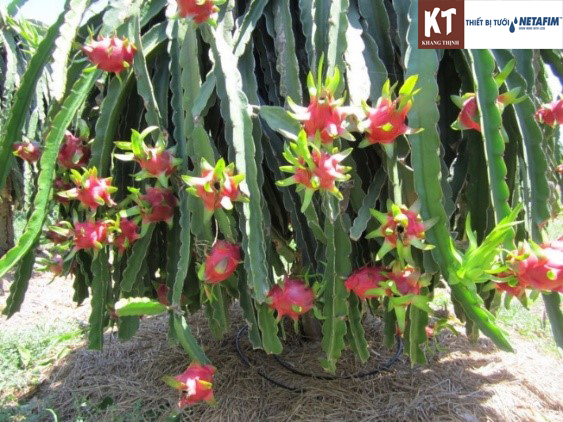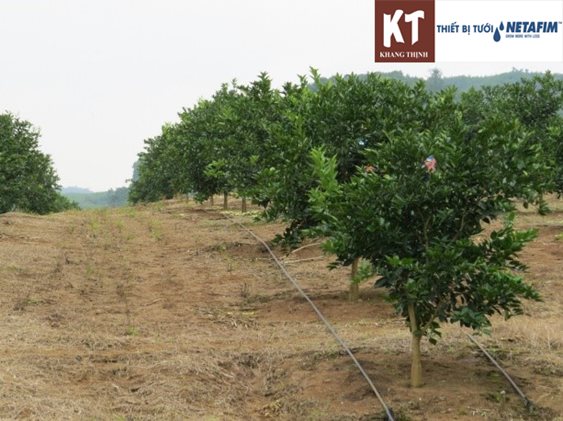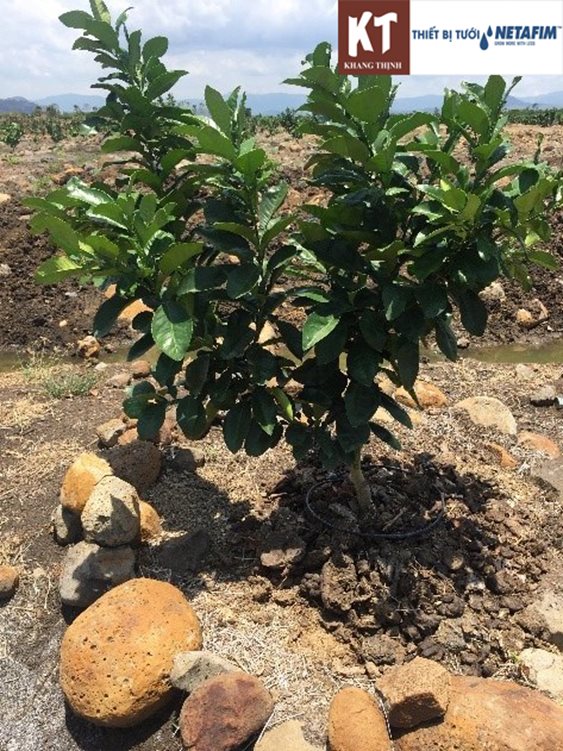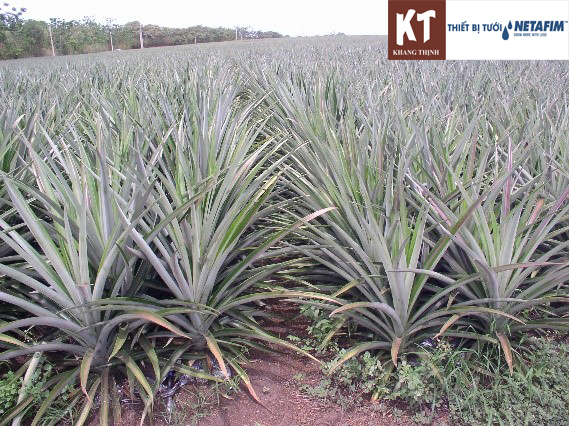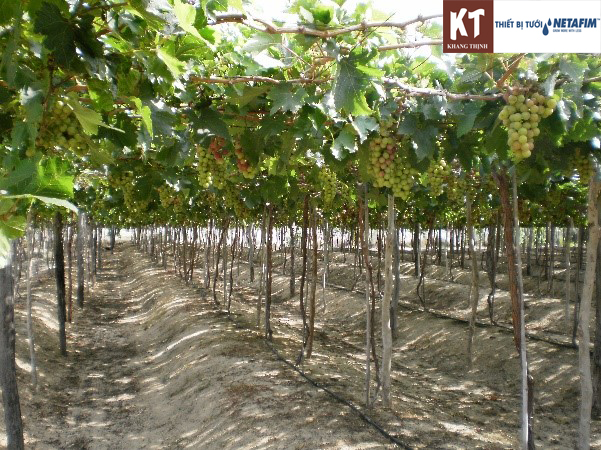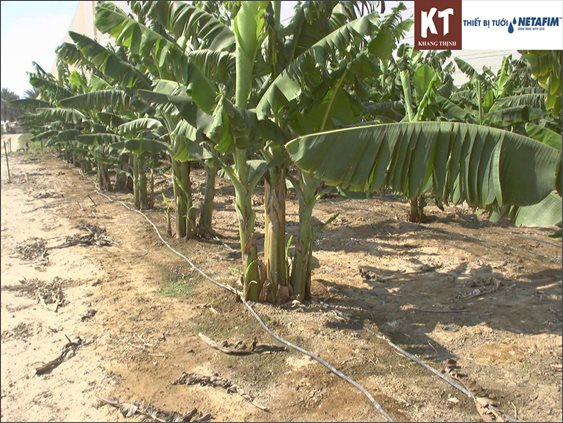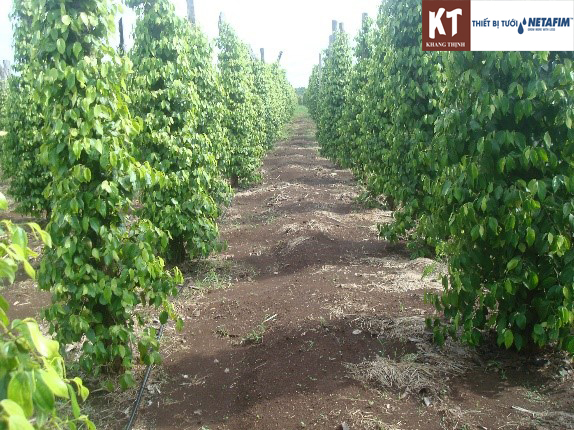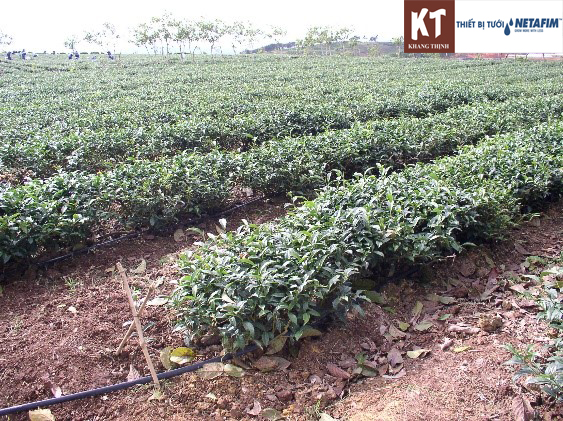 Thus, it can be seen that, for perennial crops, the drip irrigation system completely provides adequate water for plants, from fruit trees to industrial crops.
However, depending on the type of crop, the land, the agro-chemical of each area, the weather and climate conditions of each area, and the farmer's budget, each crop is designed with a drip irrigation system with Various technical details. We can use the drip irrigation system wrapped around the base (Micro Drip) or drip irrigation in rows (Drip Net PC tube). The use of a row of wire (or 2 rows of wire), or winding the drip wire around the base long or short depending on the age of each tree, the water demand of each stage and the experience of the irrigation system designer …
Part 2: Short-term plants, vegetables, flowers
For vegetables, flowers or plants with short growth time, little plant biomass, automatic irrigation systems on these plants often use Streamline, Dripnet PC, Capinet or Arrow Dripper tubes …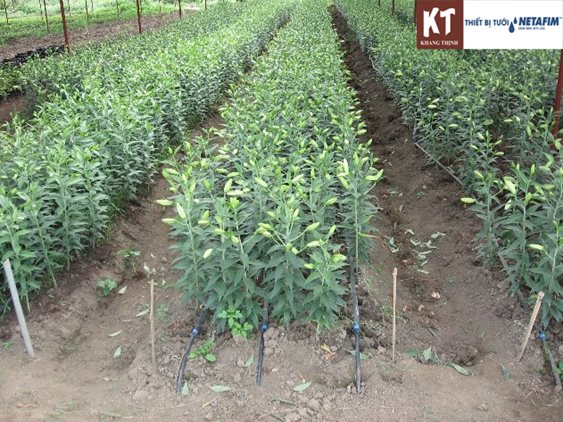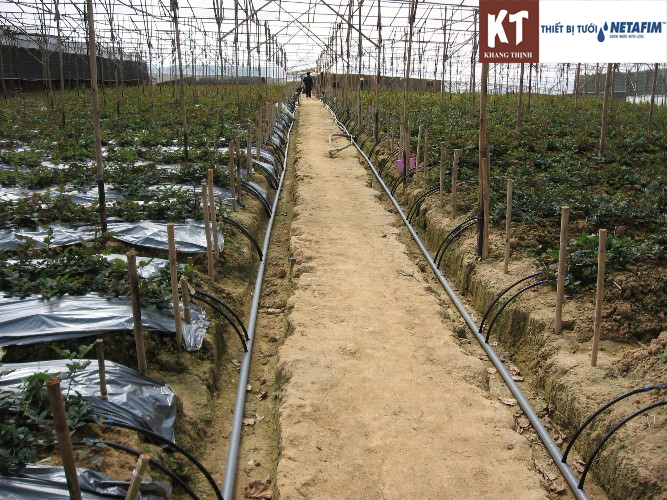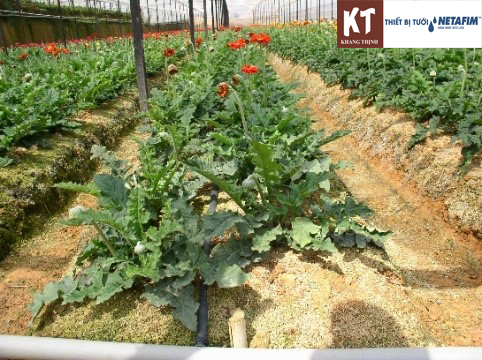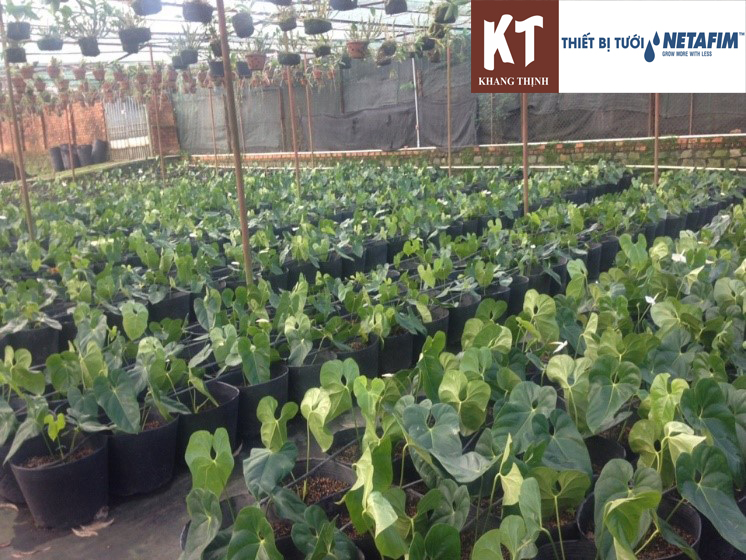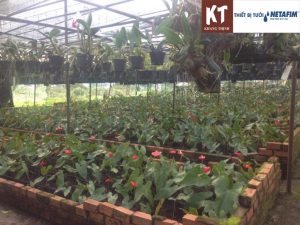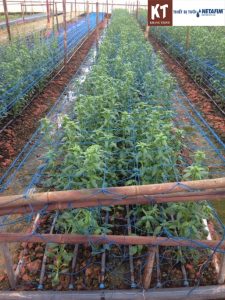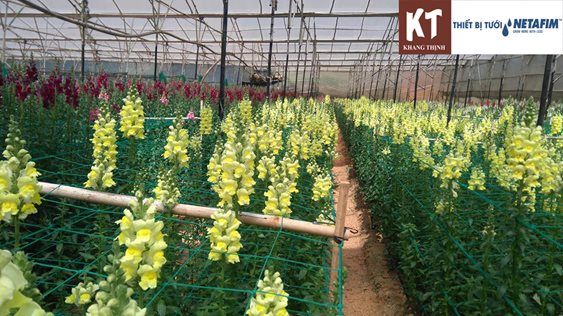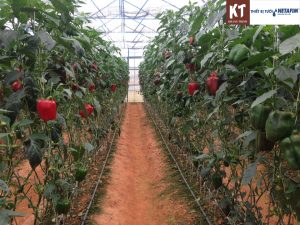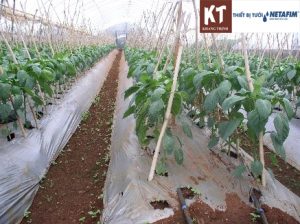 Thus, for vegetables, flowers and some short-term food or industrial crops, depending on topography, investment capacity, farming methods, types of crops …, a small pipeline system can be used. a pressure-compensated dropper (Dripnet PC) or an uncompensated dropper (Streamline); Use Capinet Plugs and Plugs or Arrow Dripper Arrow Dripper with PCJ – CNL Dripper that is split or not branched.
Branch system of Khang Thinh
      KHANG THINH TECHNOLOGY JOINT STOCK COMPANY
Head office: 85 Dao Duy Anh, Phu Nhuan District, City. HCM City
Phone: (+84) 028 3844 5850 – Fax: (+84) 028 3847 6877
East Saigon Branch: A1-672 Quarter 1, Song Hanh Street, Phuoc Long B Ward, District 9, City. HCM City.
Phone: (+84) 028 22539851 – Fax: (+84) 028 22536391
Email: khangthinh@irritech.vn
Web: www.irritech.vn
BRANCH IN NORTH MIDLAND

Address: Gom Street, Dai Thanh urban area, Nghi Kim commune, Vinh city, Nghe An province.
Phone: 0238 3881456/0984 809 009
Email: kt.nghean@irritech.vn

LAM DONG BRANCH
 Address: Trung Hiep, Hiep An, Duc Trong, Lam Dong
Phone: 0263 3550058 – Fax: 0263 3810252
Email: kt.dalat@irritech.vn
SOUTHEAST BRANCH
Address: Lot 410-411-412 Highway 1, Nui Tung Hamlet, X.Suoi Tre,
Long Khanh Town. Dongnai province.
Phone: 0902 965522
Email: kt.dongnambo@irritech.vn
SOUTH CENTRAL BRANCH
Address: 394 Thu Khoa Huan – City. Phan Thiet, Binh Thuan
Phone: 0252 3812848/0941486486
Email: kt.binhthuan@irritech.vn
HANOI REPRESENTATIVE OFFICE

Showroom 1: Km 2 – Pham Van Dong Street, Ward Co Nhue 1,

North Tu Liem District, City. Hanoi

Phone: 0904 902 000

Email: kt.hanoi@irritech.vn

Showroom 2: 44 Alley 164 Vuong Thua Vu Street, Ward Khuong Trung,

Thanh Xuan District, Hanoi

Phone: 0913 007 351

Email: lan.do@irritech.vn

Distributor North: Room 0902, Building B, N04, Hoang Dao Thuy Street, Cau Giay District, Hanoi City

Phone: 0901 595 678

Email: hoangdunghd1986@gmail.com

EAT IN GIA LAI REPRESENTATIVE OFFICE
Address: 982 Hung Vuong, Chu Se town, Gia Lai
Phone: 0269 3886679
Hotline: 094 88 94 369
Email: kt.gialai@irritech.vn
DAKL Office REPRESENTATIVE OFFICE
 Address: No. 8 Phan Trong Tue, Buon Me Thuot, Dak Lak
Phone: 0262 3598899/098 5442544
Email: kt.daklak@irritech.vn
KHANH HOA REPRESENTATIVE OFFICE
Address: 43 Truong Chinh, Cam Duc Center, Cam Lam District, Khanh Hoa Province
Phone: 0258 385 9425/0973 836 231
Email: kt.khanhhoa@irritech.vn
Address: QL56, Hoan Long, Kim Long, H Chau Duc, Ba Ria Vung Tau
Phone: 0254 3978468/0914 230 468
Email: kt.bariavungtau@irritech.vn
PHU THO REPRESENTATIVE OFFICE
Address: No. 9 Quang Trung Street- Viet Tri City – Phu Tho Province
Phone: 0918 126 885/0981 691 701
Email: linh.dinh@irritech.vn
And more than 70 companies, shops to act as distribution agents nationwide.