Recently, due to strong demand for sweet potatoes in the domestic and export markets. The area under new sweet potato cultivation in Vietnam is constantly increasing. Sweet potato cultivation is not confined to a small area of a few hundred or several thousand square meters, but takes into account a few hectares, even a few tens of hundreds of hectares. In order to ensure the quality of output to meet market demand and minimize operating, management and labor costs, large area sweet potato farms need to consider calculating as a system choice. irrigate the sweet potato accordingly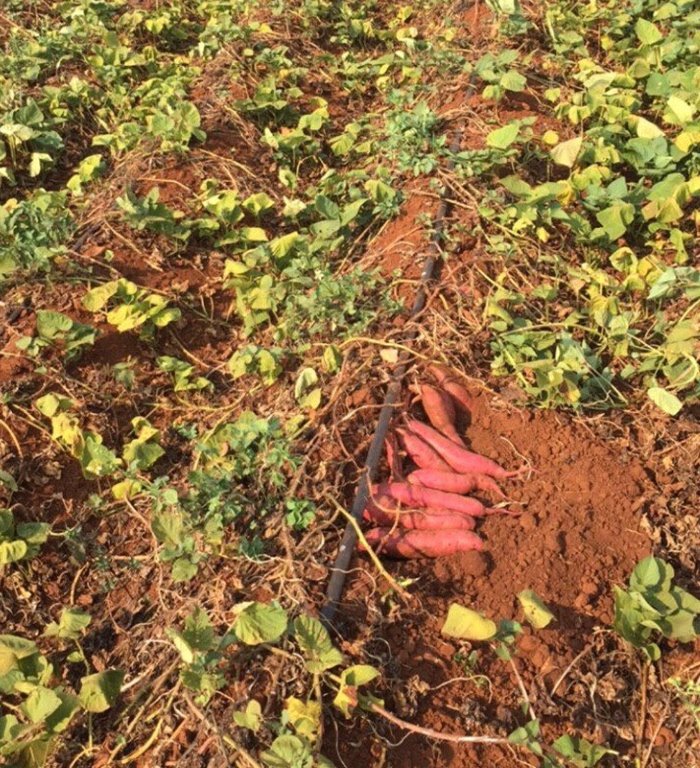 So, what issues should be kept in mind when choosing an irrigation system for sweet potatoes?
1. It is necessary to design and install a sweet potato irrigation system before planting. This helps the plant to have adequate water supply right after planting, helping the plant to lose strength, its ability to recover faster, and to have stronger roots.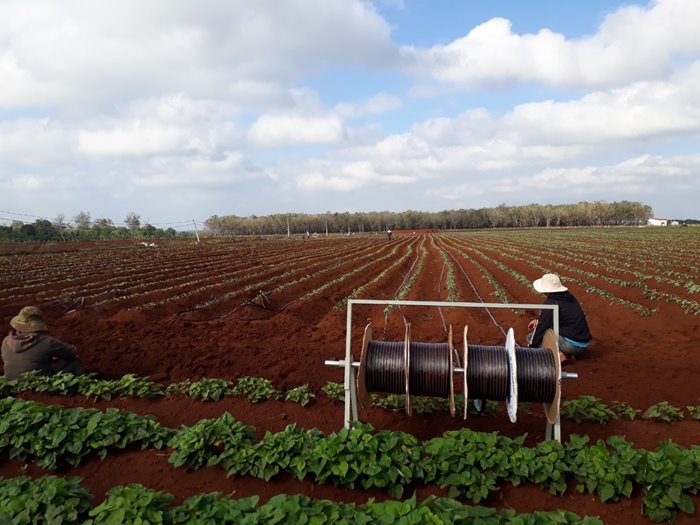 2.For gardens that have "missed" seedlings but do not yet have equipment to irrigate sweet potatoes, it is necessary to establish irrigation systems as soon as possible. The longer it is left, when the orchard has crawled a lot, walking and installing will affect the growth and development of the tree. Moreover, the construction of the sweet potato irrigation system will be very difficult, incurring many unnecessary costs.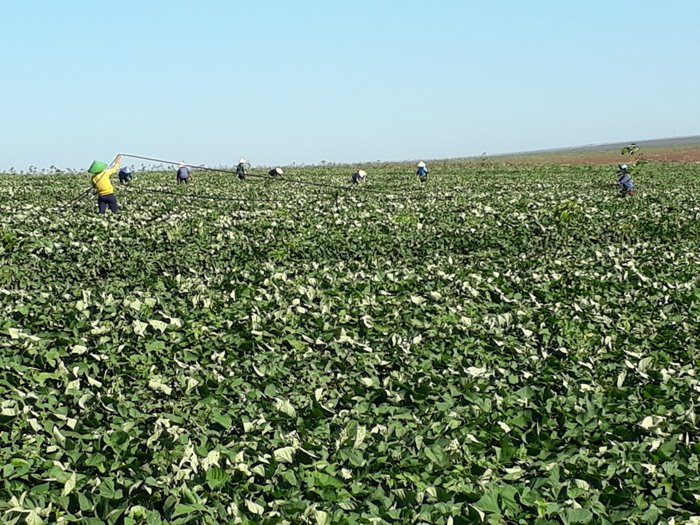 3. Which irrigation system to choose, traditional watering, hand spraying, automatic or drip irrigation for sweet potatoes? advantages and disadvantages of each method. We recommend that you use a drip irrigation system for sweet potatoes. The reason why to use a drip irrigation system for sweet potatoes can be found in the article "Drip irrigation for sweet potatoes".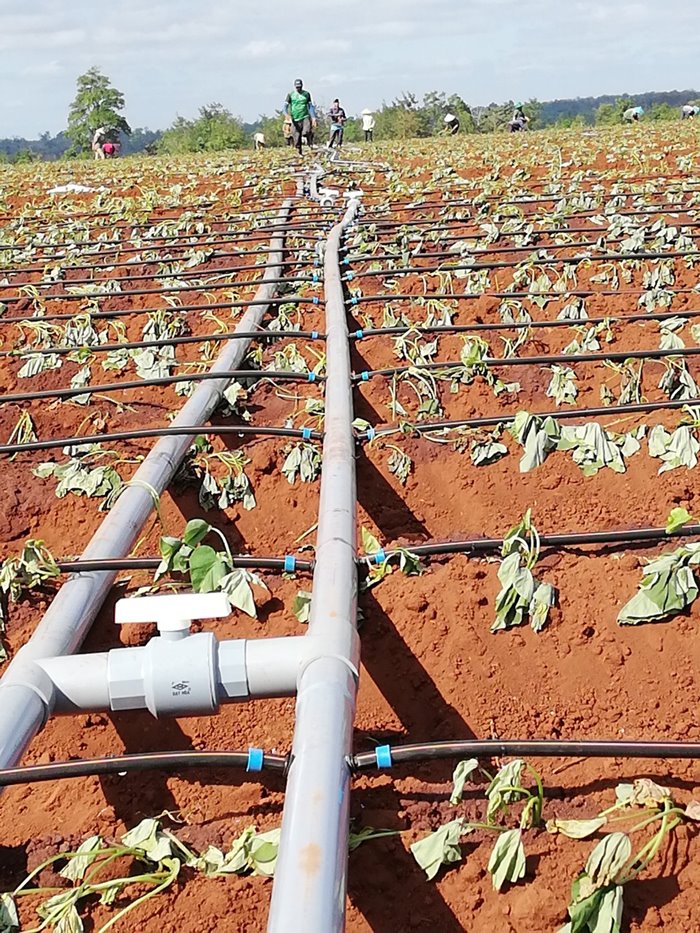 4. To choose a type of drip irrigation tape for sweet potatoes, manufacturers and suppliers? Currently on the market there are many manufacturers as well as many different distributors. Suppliers can be domestic and foreign such as Japan, Germany, Korea, China, Israel … Each company has many different product lines. The diversification of products and the promotion of Internet advertising from suppliers help consumers have more choices when buying products, but also makes consumers "confused" when faced with too many choices. choose.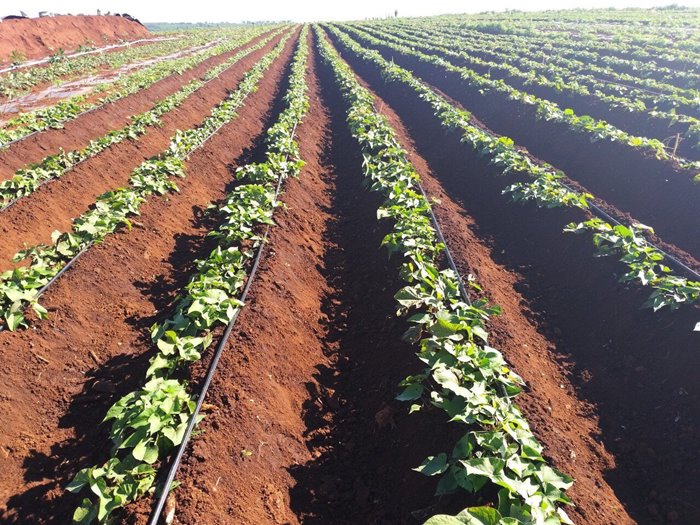 Dậy đâu là tiêu chí lựa chọn cho hệ thống tưới nhỏ giọt cho khoai lang?
– Thứ nhất: Giá cả hợp lý, phù hợp với mức độ đầu tư.
– Thứ hai: Sản phẩm chất lượng, độ bền cao, lưu lượng đồng đều.
– Thứ ba: Thiết kế linh hoạt với chi phí thiết bị tối thiểu, tận dụng được nguồn vật tư (hệ thống ống) sẵn có tại vườn.
– Thứ tư: Lắp đặt và vận hành dễ dàng.
– Thứ năm: Chế độ bảo hành, hậu mãi tốt.
– Thứ sáu: Chất lượng thương hiệu đã được khẳng định qua thời gian và có phản hồi tích cực từ người tiêu dùng.Những nhà sản xuất và công ty phân phối đáp ứng được tất cả các tiêu chí trên tại thị trường Việt Nam không phải là nhiều mà ngược lại chỉ đếm được trên đầu ngón tay và không khó để đưa ra sự lựa chọn. Nếu chỉ quan tâm tới vấn đề giá đầu tư ban đầu của hệ thống tưới nhỏ giọt cho khoai langhoặc quá tin tưởng vào sự quảng cáo tràn lan trên mạng của những nhãn hàng mới nổi mà không tìm hiểu kỹ về chất lượng, sẽ khiến nhà đầu tư tăng chi phí cho việc vận hành, bảo trì thậm chí thay thế mới sau này. Chúc các bạn có sự lựa chọn đúng đắn cho mùa bội thu.
Công ty Khang Thịnh – Nhà phân phối độc quyền thiết bị tưới Netafim (Israel) tại Việt Nam
Các khách hàng tìm đến với Công Ty Cổ Phần Công Nghệ Tưới Khang Thịnh với các yêu cầu rất đa dạng :
Cung cấp, thi công , tư vấn , phân bón NovAcid ICL , nhà màng , nhà kính , hệ thống tưới , tưới nhỏ giọt, các loại máy tưới và bón phân tự động Netafim rồi đến các dịch vụ bảo trì , bảo dưỡng định kỳ .
Khang Thịnh chúng tôi làm hết , và đương nhiên là thỏa mãn mọi nhu cầu . Để biết thêm chi tiết hãy liên hệ chúng tôi theo số 028 3844 5850