Although in the middle of the dry season, the twelve-year-old coffee garden of Mr. Ama Chuong's family, Ko Tam village, Ea Tu commune (Buon Ma Thuot city) is still green.
That is thanks to the model of drip irrigation technology combined with water fertilization for coffee trees that has been implemented in Ama Chuong's home garden over the past two years.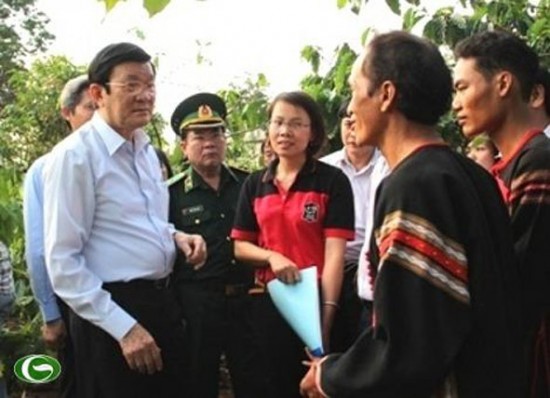 This drip irrigation model has been implemented since early 2010 sponsored by Trung Nguyen Coffee Company with the scale of 5,000 m2 and the remaining 4,000 m2 in the control garden. With this model, the water before leading to the coffee plant has been "passed" through a "central system" including: water flow meter used to accurately monitor irrigation water, check flow of the pump, irrigation flow; water pressure gauges are responsible for checking the operation of the pump, the cleanliness of the filter core and water leakage in the pipeline; the water filtration system is responsible for removing residue, creating a stable water flow, relatively quality water before supplying it to the plant; Air release valve for the purpose of releasing air pockets that form during irrigation generated by pump operation, terrain slope or irrigating water pipes having a uniform slope but too long ( 500m).