This standard melon product is the product cultivated by VinEco in a greenhouse in Long Thanh farm, the irrigation and care process is applied from Netafim's high technology. Netafim is one of the world's largest companies in drip irrigation technology. This system is fully automatic, helping nutrients are delivered directly to the roots of the plant, optimizing the growth process. All stages of planting trees such as punching holes, sowing seeds, composting treatment, watering … are tightly controlled by the machine to ensure 100% cleanliness. Greenhouse environment with sun-cut mesh system, rain barrier of the greenhouse prevents insects, minimizes pesticides and can be proactive in climatic conditions, making the growth of plants optimal.
There are 10 types of melon with high nutritional content, uniform sweetness, exclusively distributed at Vinmart, Vinmart +.
After nearly 3 months being planted in the greenhouse of Long Thanh farm (Dong Nai), VinEco has welcomed the first products including 10 types of melon, with a yield of 30 tons per hectare. It is expected that the unit will have 3 harvests of melon per year, the next batch of products will be harvested in early November 2016 with steady increase in output.
The advantage of greenhouse grown cantaloupe is its high nutritional content, ensuring uniform sweetness due to the uniform supply of nutrients, not having to withstand the adverse effects of weather and pests. To ensure quality, instead of growing 15-20 fruits per fruit as usual, VinEco only keeps and nurtures one fruit until harvest.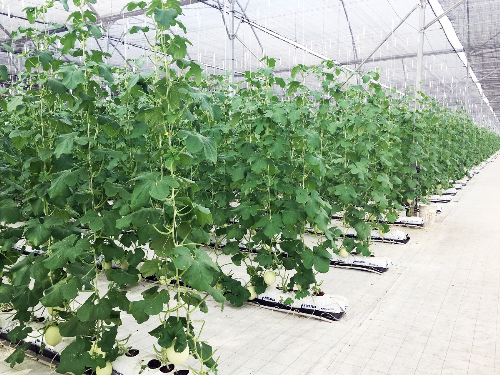 The representative of VinEco said that by applying completely automatic production technology and not depending on weather, the greenhouse system should ensure a stable product productivity. In addition to selling the best melons to the market, the company is also considering exporting to potential international markets in 2017.
VinEco will have 8 new greenhouses in Long Thanh in addition to the 5-hectare greenhouse system (phase one) that is using the modern greenhouse technology of Netafim (Israel), increasing the melon planting area to 5 hectares, 1 hectare cucumber, 1 hectare eggplant, the rest is grown with high quality seasoning vegetables.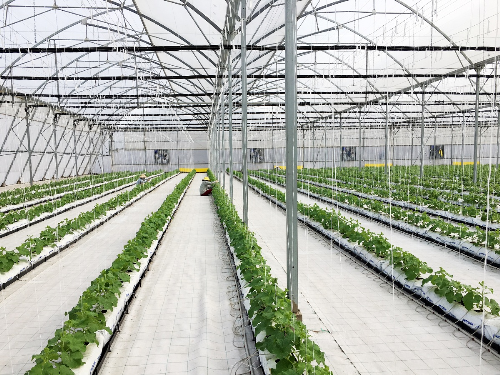 Previously, on June 23, 2016, VinEco introduced the first batch of vegetables grown in greenhouses, including more than 20 types of sprouts and 12 types of hydroponic vegetables, yields of 200 kg and 500-700 kg per day, respectively. . According to the plan, from now to the end of 2016, Vineco will complete the installation of 55 hectares of greenhouses and about 200 hectares of net houses and membrane houses to cultivate sprouts, hydroponic vegetables and other vegetables and fruits in the North. South and Lam Dong.
Source of article: According to Thu Ngan – VnExpress