(Baonghean.vn) – Long lasting sun, water is becoming increasingly scarce, in Nghia Dan, Quy Hop, Quy Chau (Nghe An) districts, many businesses and people effectively fight drought with irrigation systems Drip.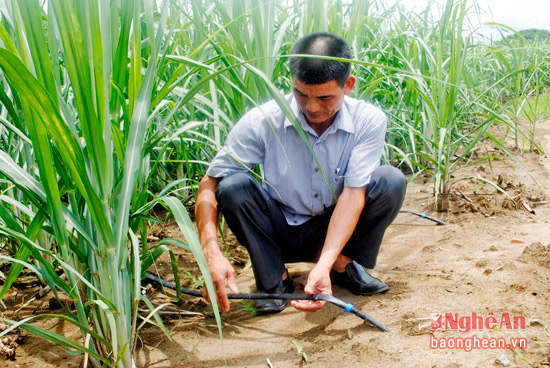 The drip irrigation technology for short and long-term industrial crops is quite effective, improving crop productivity while saving water resources and reducing investment costs. Mr. Duong Dinh Tan, Nghia Xuan commune, Quy Hop informed: From the crop year 2012 – 2013 up to now, applying drip irrigation according to Israeli technology, the sugarcane yield is outstanding, increasing the average from 55-60 tons / ha. 110-120 tons / ha.
Apply drip irrigation technology for corn of Ngo Si Hung's family in Dong Hieu, Thai Hoa town [/ caption]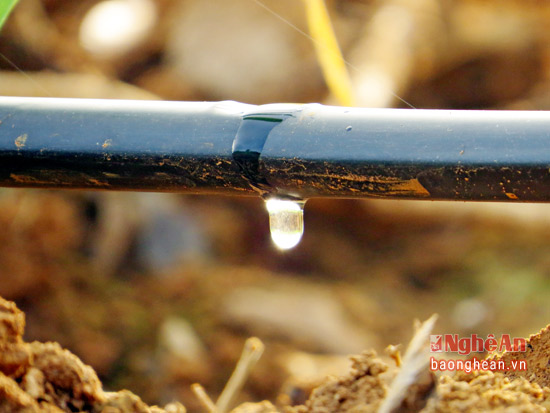 The total investment cost of drip irrigation system is from 55-60 million VND / ha, using time from 8-10 years. Thus, the annual depreciation is only 5.5 – 6 million VND, reducing 30-40% of water for irrigation / ha, saving the cost of fertilizers, plant protection drugs.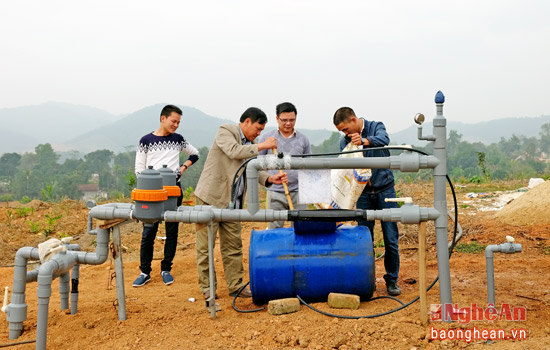 Adding fertilizer to the drip irrigation system for the family of Truong Dinh Thong, Nghia Long commune, Nghia Dan.
Drip irrigation in sugarcane is used in Tan An commune, Tan Ky district.
Mr. Bui Ngoc Anh in Minh Ho hamlet, Minh Hop commune, Quy Hop district used drip irrigation for more than 4 hectares of oranges.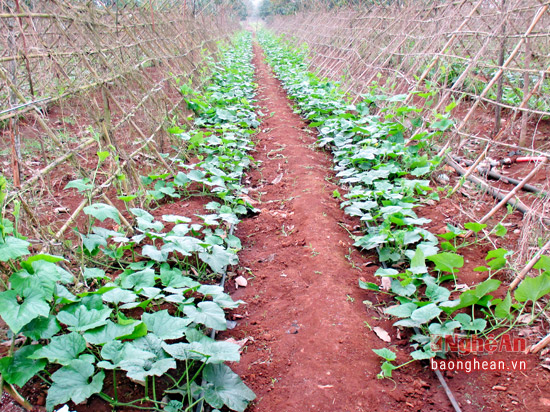 Mr. Truong Minh Chau, Head of Cultivation Department, Department of Agriculture & amp; The Provincial Rural Development said: The whole province has more than 30 models of drip irrigation for sugarcane, oranges, watermelon, corn … concentrated in Nghia Dan, Quy Hop, Quy Chau, Quynh Luu, Yen districts. Fort. These models are mainly because households invest money themselves, or factories in the area lend to farmers under the interest rate subsidy mechanism. Photo: Drip irrigation applies to watermelon in Nghia Mai commune, Nghia Dan