Netafim drip irrigation system in Dak Lak – 098 544 2544
Address: No. 8 Phan Trong Tue, Buon Me Thuot, Dak Lak
Phone: 0262 3598899/098 5442544
Email: kt.daklak@irritech.vn
Irrigation Technology Joint Stock Company Khang Thinh is the exclusive distributor of irrigation equipment of Netafim Israel. Khang Thinh specializes in supplying equipment and constructing drip irrigation equipment in Dak Lak.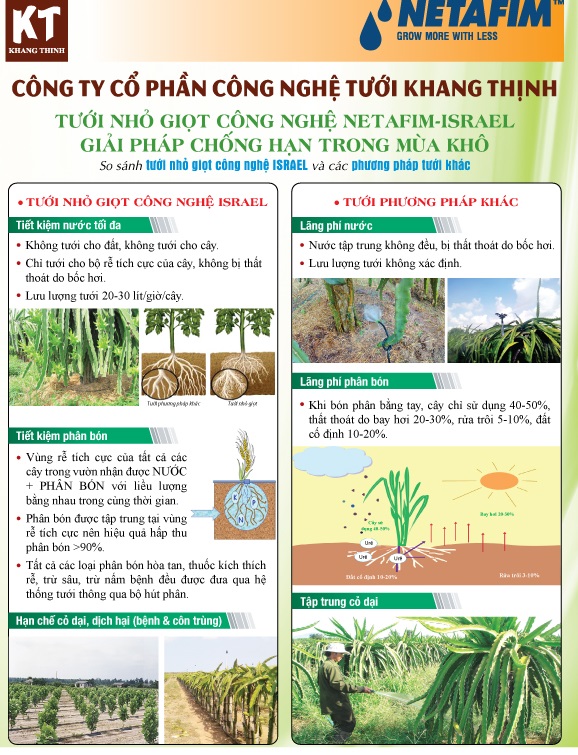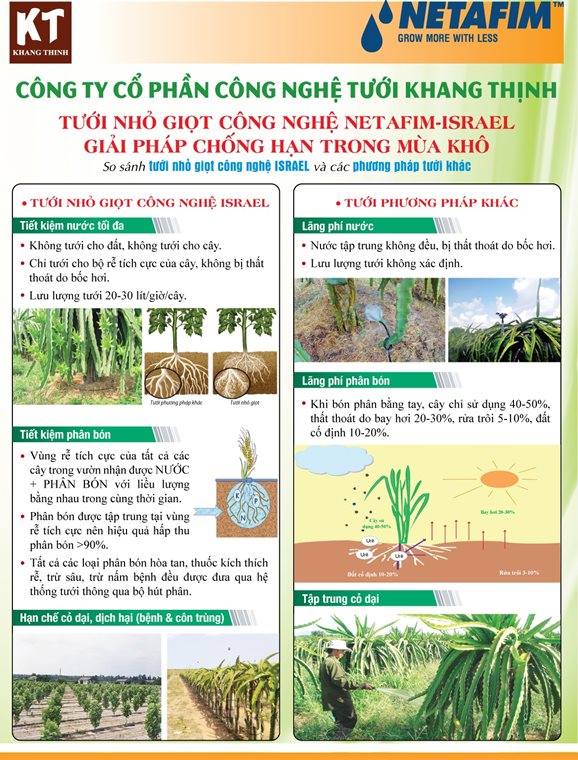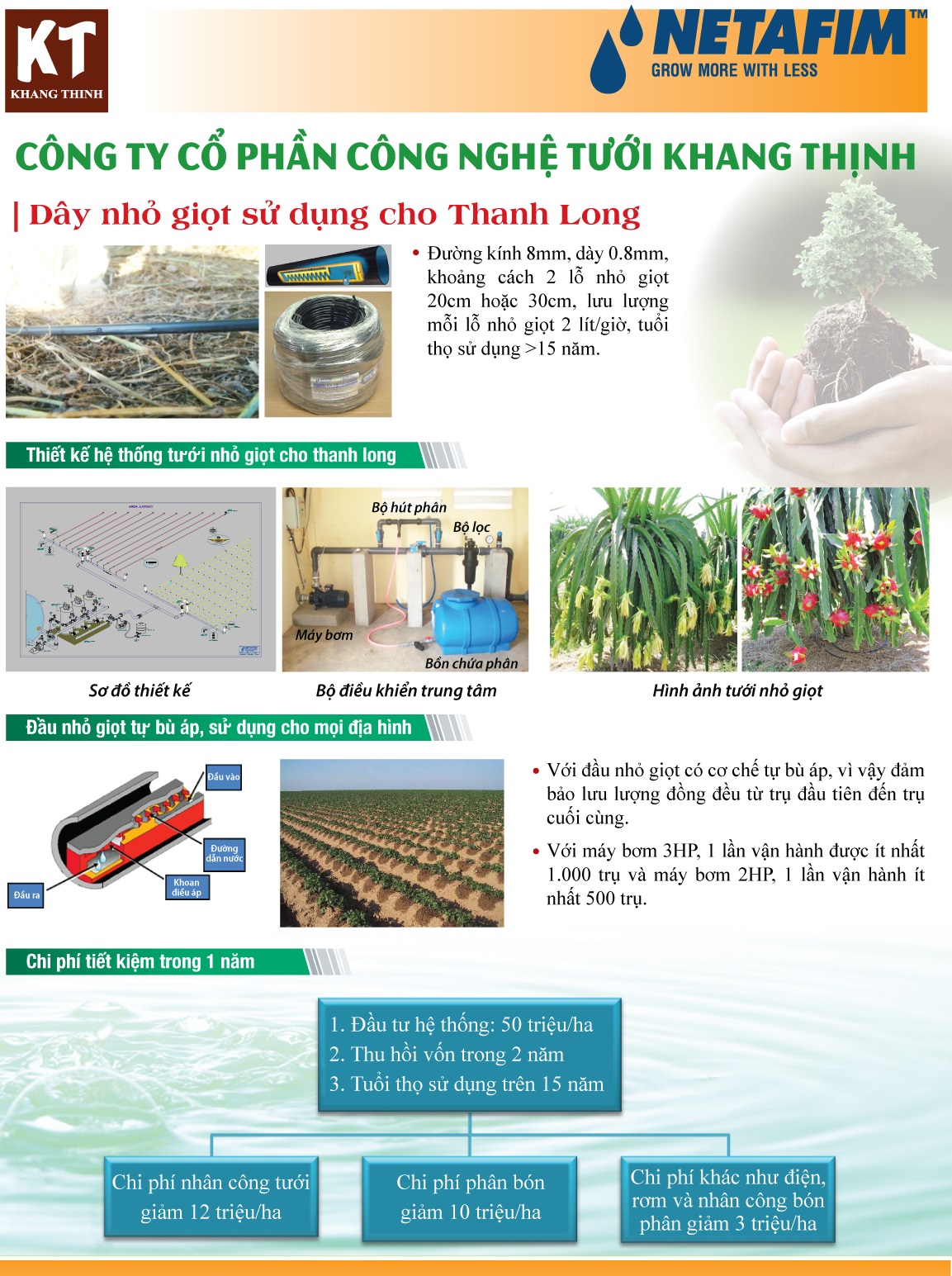 – Supplying and instructing the installation of NETAFIM drip irrigation system in Daklak in greenhouses, net houses and outdoors;
– Supply and guide installation of high-tech greenhouse and net-house NETAFIM in Dak Lak;
– Designing sprinkler system in Dak Lak, NETAFIM drip irrigation system in Dak Lak in greenhouses, net houses and outdoors;
– Supplying irrigation control equipment in Dak Lak and managing crop nutrition through the Dak Lak drip irrigation system;
– Provide automatic climate control systems in greenhouses;
– Technical consulting, providing technical solutions for high-tech cultivation and crop nutrition using modern technologies.
Khang Thinh conducts field surveys, consulting on design of automatic irrigation system, drip irrigation, free spray irrigation for customers, unlimited field area for the service provided. Khang Thinh conducts the survey, consultation and development of a free high-tech greenhouse project for customers who are planning to invest in a Greenhouse and a net house using NETAFIM's irrigation equipment. Khang Thinh is ready to provide free agronomic technical assistance services to customers using Netafim's greenhouse and irrigation equipment.
Netafim provides packages from design, equipment supply, installation instructions, use of irrigation and greenhouse equipment, and transfer of cultivation technology in greenhouses and fields. Netafim can provide research and technology transfer services for crops suitable to the climatic and soil conditions in particular regions.