Drip a sweet potato plant
From the reality of using sweet potatoes to make food for humans and livestock as well as as raw materials for industrial factories in the country and around the world, sweet potatoes are being grown on a large area in Vietnam. Male. To ensure the quality of the output sweet potatoes, the management of nutrition and irrigation water is a problem. To solve this difficult problem, drip irrigation for sweet potatoes is the first choice that needs to be paid attention to if you want to cultivate a large area.
Why choose drip irrigation for sweet potatoes and not another method of watering?
First, the harvested product of sweet potato is the stem of young leaves or tubers. Sweet potatoes are beef stalks, to ensure enough nutrition for the enlargement of the roots, after planting, sweet potatoes will grow covering almost 100% of the surface area. The water demand of Sweet Potato is very high, the suitable humidity for plants to grow and develop is 70 -80%.
1. Using natural rain water to hydrate the sweet potato
This method is only suitable during the rainy season and with investment in small sweet potato cultivation. With an area from a few hectares up to tens of hundreds of hectares today, can not rely on heaven. The intensive farming, increasing crops, rotating land requires growers to invest in a systematic irrigation system. The dependence on nature makes the yield and quality of the tubers not high, not to mention the high humidity in the rainy season, many pests and diseases, low land use efficiency.
2. Water your sweet potato / hand / peed your sweet potato
With this method, the water supply of sweet potatoes is more active than the method that depends on the water. However, this manual irrigation method can only be applied on a small area and is very laborious, there are not many advantages like the drip irrigation method for sweet potatoes.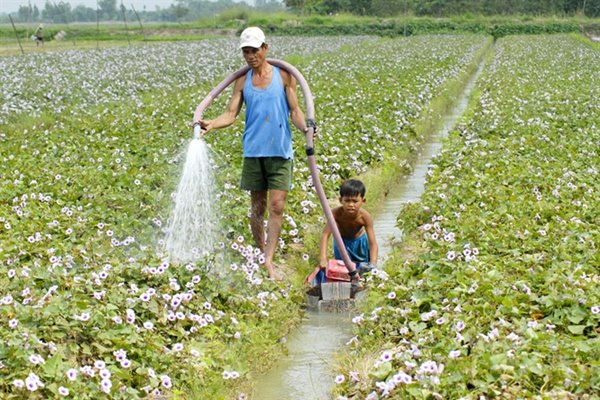 3. Automatic spray irrigation for sweet potatoes
This method is suitable for growing sweet potatoes on large areas. The irrigation operation for sweet potatoes is also very simple and requires less labor. Running the system is equivalent to running a drip irrigation system for sweet potatoes. However, in the early stages, the incorrect choice of the nozzle plus the large water particle pressure makes it easy for soil to wash out and root out. As the plants grow larger, because the biomass of sweet potatoes is large, the use of spray irrigation for sweet potatoes will result in high local humidity, making it difficult to control pests. In addition, fertilization is also costly since most cannot be passed through the irrigation system but must be spread by hand.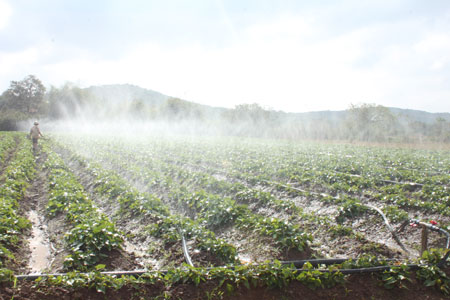 4. Drip the sweet potato
This is an almost optimal choice for sweet potatoes. Sweet potato drip irrigation can not only limit all of the above irrigation methods, but also help the investor to manage the sweet potato farm effectively.
Drip irrigation for sweet potatoes helps with effective irrigation water management. Help farmers calculate the exact amount of water needed. The application of fertilizers through a drip irrigation system for sweet potatoes will provide all sweet potato plants with a uniform, complete and correct nutrition. In addition, taking advantage of the drip irrigation system for sweet potatoes is available, people also to put pesticides into the irrigation system, helping to better manage pests and diseases.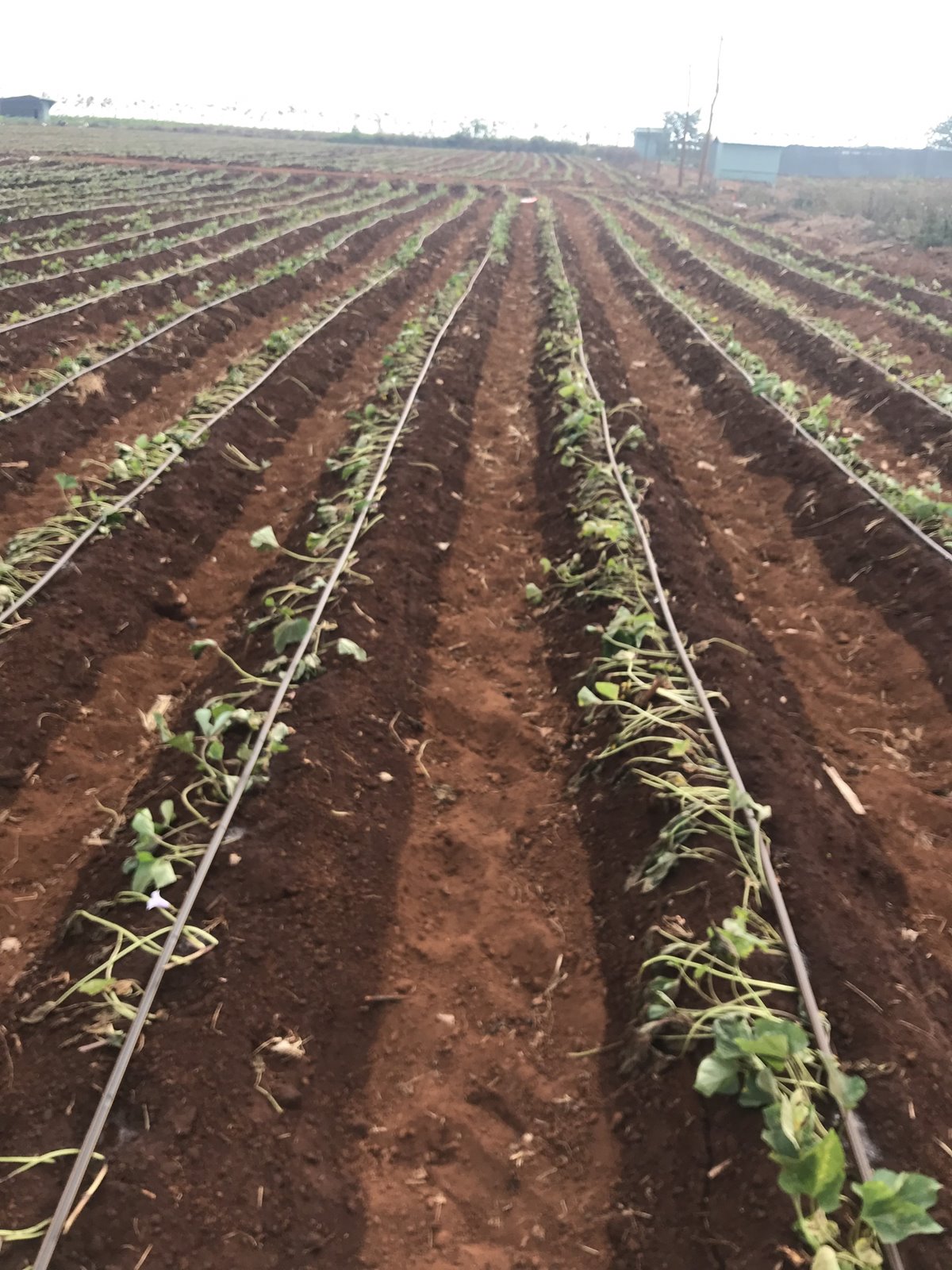 Currently, Khang Thinh is distributing product Streamline X which is very suitable for drip irrigation for sweet potatoes with good quality, competitive reasonable price, high uniformity. The inclusion of Streamline X helps sweet potato growers improve productivity, yield and quality. Through the operation of automatic irrigation system , helping investors save costs and labor costs to care, fertilize, and manage weeds and pests.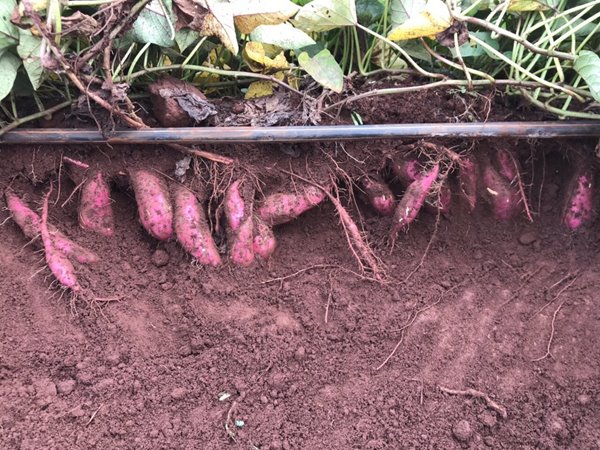 To know more about the product Streamline X , you can find and read related articles on this site. Wishing everyone a good season.
Customers come to Khang Thinh Irrigation Technology Joint Stock Company with very diverse requirements:
Supplying, constructing, consulting, NovAcid ICL fertilizer , greenhouse, greenhouse, irrigation system, drip irrigation, watering machines and Netafim automatic fertilizer  then the periodic maintenance and maintenance services.
We do all of Khang Thinh, and of course satisfy all needs. For more c